Professional Carpet Cleaning
Every home tells a story, and at its core are the floors and furnishings that bear daily witness to our lives. At Absolute Carpet Care, we're here to ensure your home always feels fresh, welcoming, and impeccably clean.
Professional Carpet Cleaning Service in Wentzville, MO
We Serve Wentzville, Lake St Louis, Chesterfield, Town and Country, Ballwin, St Peters, and Surrounding Areas
Your search for the best carpet cleaner is over. With Absolute Carpet Care, you're investing not just in a service, but in a promise. A promise for cleaner, fresher, and more vibrant carpets.The beautiful carpets at your home aren't just decor. They're troves of memories, of foot traffic, of little accidents, and wear. A professional carpet cleaning not only restores their beauty but extends their life.
What Sets Our Carpet Cleaning Services Apart

Our Promise
With our 100% satisfaction guarantee, we ensure every fiber of your carpet is treated with care, using our tried-and-true cleaning method. The result? Carpets that look and feel as good as new.
Proven Techniques
Our hot water extraction method dive deep into the carpet, ensuring thorough dirt and stain removal.

Eco-Friendly Solutions
We don't just care about your carpets; we care about the environment. Our green cleaning solutions are an eco-friendly option, ensuring a clean that's safe for both family and pets.

Locally and Family Owned
Serving the Wentzville community, we understand local needs. We're not just a business; we're a part of the fabric of this town.
Hardwood Refinishing in St Charles and St Louis Counties
Benefits of Expert Hardwood Floor Cleaning:
Conveniently done in just 1 day!
Wax removal on hardwood floors
Dustless refinishing process saves the life of your floors
1/2 the cost of full refinishing and it's SAFER for your floors
A polished hardwood floor can greatly enhance the ambiance of a home. Our service stands out not only for the quality but also for the speed. Within a single day, we can restore the brilliance of your laminate, engineered wood, oak, or pine floors, minimizing the disruption to your routine.
With time, a layer of wax accumulates on hardwood floors. While initially protective, excessive wax can mask the wood's natural allure. Our team possesses the expertise to effectively remove this buildup, allowing your floor to reclaim its original radiance, irrespective of its wood type.
The longevity of your floors is as essential as their appearance. Many refinishing techniques generate considerable dust and can be abrasive to the wood. We combat this issue with a unique dustless refinishing process. This approach not only ensures your floors look refreshed but also promises a prolonged life by preventing undue wear.
Budget is often a significant consideration, and our services address this aspect effectively. Offering our hardwood cleaning at roughly half the price of a comprehensive refinishing, we present an economically advantageous solution. Moreover, our techniques prioritize the safety of your floors, assuring you of their protection while enhancing their aesthetic appeal.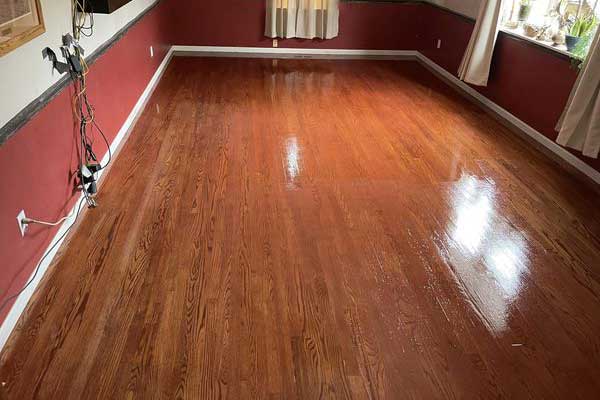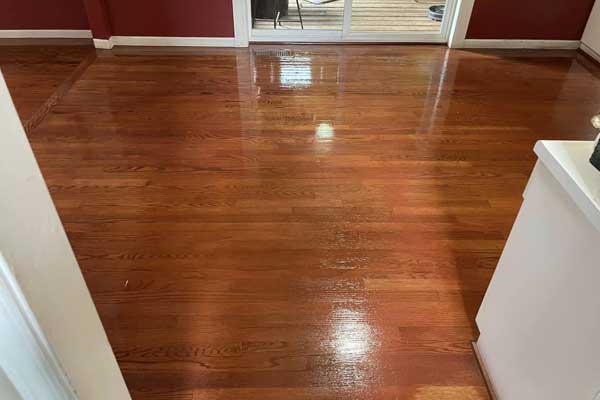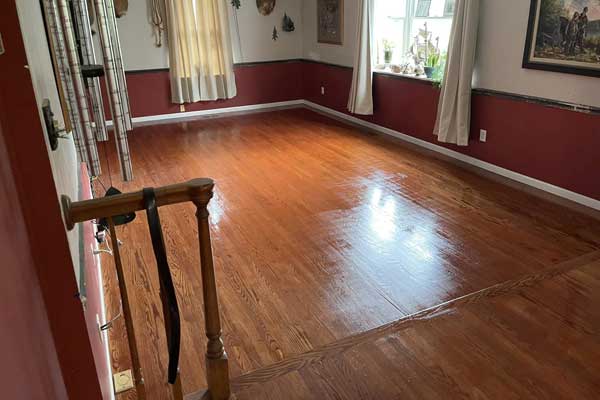 30+ 5-star Google Reviews
John just left! Absolutely grade A job! He took his time, did a thorough job! My carpets are so clean they practically sparkle!
Tina Williford
2023-03-09
John was very friendly and professional. Carpets look great and I am highly satisfied!
Absolutely love the job he did on my carpets he is definitely a true professional and the BEST at what he does highly recommend
Marcella Povis
2023-01-20
So reliable! Great communication!! Easy to schedule. The process was quick and easy. My carpets and rug are clean and look great!! Thank you so much for the great work! Keep it up! I pray your business continues to grow beyond measure, and others experience your excellent customer service and cleaning services. Thank you again.
Randall Hairston
2023-01-16
By far the best work and customer service around. Punctual, professional, and courteous! Will never use another company! Customer for life!
Shaun and Theresa Warren
2023-01-11
This company does a great job and John is a cool guy , He uses the best products and always leaves my home smelling absolutely fresh . He came back after 6 months to spot clean a few areas (For FREE) which is all I asked but he went over and beyond for satisfaction and did my whole room and hallway . I'd recommend this company to any and all my friends and family
Wonderful experience! We had our carpets cleaned for the first time since we lived here. 2 kids and 4 cats and it was looking rough. We want to tear it all out but aren't ready for that. They brought new life to the carpet so I can tolerate it for a little while longer! Looks and smells great! I would highly recommend!
We had John, owner of Absolute Carpet Cleaning. Quick response immediately, friendly, excellent price, excellent work. We will call again. Thank you John.
Absolute carpet care was phenomenal. The service man was on time, got to work straight away, and cleaned my couch and chair very well. My dog peed on one of the cushions. He was able to get the stain and smell out of the cushion. He even educated me on products to use if this were to happen again. I was then delighted to be charged less then what I was quoted when I made the appointment because "my couch was easy and only had 2 cushions." Overall if I need anymore carpet or upholstery cleaning I will call this company again.
Beyond Carpets: Our Suite of Services
While we're known for our carpet cleaning expertise, our skills don't end there.
We offer a comprehensive range of services tailored for the needs of both residential and commercial spaces:
100% Guarantee:
If you're not happy, we'll re-do the job.  If you're still not happy, we won't even charge you.
Ready for a Refresh?
Every room deserves to shine, and every carpet deserves the touch of Absolute Carpet Care. If you're in Wentzville, MO, and are looking for quality services delivered with a smile, call us at 314-280-1006. Embrace a cleaner, fresher home today.
Carpet Cleaning FAQ: Your Questions Answered