Carpet Cleaning in Wentzville MO
There are a number of reasons to choose carpet for your flooring needs. Carpet looks nice, it gives you a wide range of color choices and it also helps to dampen sound, which makes it perfect for bedrooms and other rooms where you want to reduce noise. However, when it comes to cleaning, carpet is more difficult to maintain than other types of flooring. That's why it makes sense to hire Absolute Carpet Care. We do carpet cleaning for both homes and businesses in Wentzville, MO. You can count on us to do a good job while also providing you with excellent customer service.
Hiring Absolute Carpet Care for your cleaning needs saves you time and energy, but that's not the only benefit. A deep professional cleaning of your carpets will help to reduce allergens and bacteria, and also will help to prevent mold growth. One additional benefit of carpet cleaning is that it helps to maintain your carpets, which protects your investment.
In addition to customer satisfaction, Absolute Carpet Care's main goals are safety and professionalism. To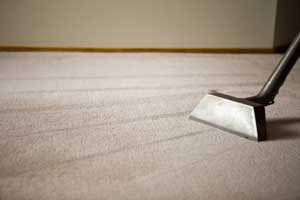 accomplish those goals, we make sure we have experienced and professional technicians do the work. Our focus on safety means we use top-of-the-line equipment and cleaning supplies.
When you are in need of a professional carpet cleaning, upholstery cleaning or tile and grout cleaning, call the experts at Absolute Carpet Care. We are a family owned and operated company that strives to provide excellent customer service to all of our business and residential clients in and around Wentzville, MO.